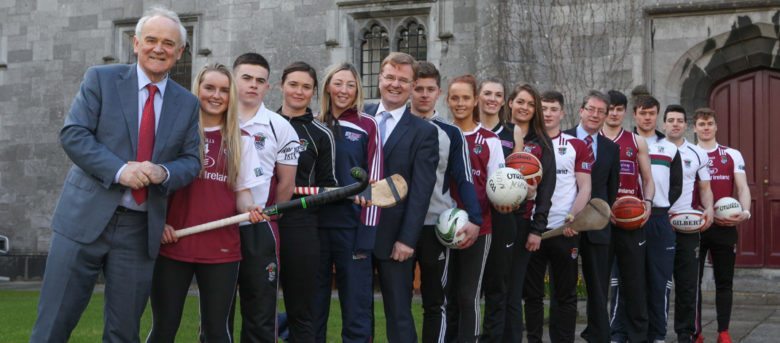 Students interested in studying at NUI Galway are invited to an information evening in Athlone this Thursday, November 17th.
Students interested in undergraduate or postgraduate courses are welcome to attend. Parents, guardians and guidance counsellors are also particularly welcome to the event which runs from 7pm to 9pm in the Radisson Hotel, Athlone.
The evening will begin with short talks about NUI Galway and the undergraduate courses it offers. Afterwards, current students and NUI Galway staff will be on hand to answer any individual questions in relation to courses and practical issues like accommodation, fees and scholarships, and the wide range of support services available to our students.
The ever-increasing popularity of NUI Galway is in-part due to innovative programmes, developed in response to the changing needs of the employment market. Unique offerings include a suite of Arts degree programmes including Drama, Creative Writing and Human Rights, an Energy Systems Engineering degree, a Maths and Education degree aimed at training Maths teachers, a Marine Science degree and Podiatric Medicine, the only offering of this course in Ireland.
Visitors to the information evening will also get information on NUI Galway's newest degree programmes, a Bachelor of Commerce (Global Experience), Bachelor in Children's Studies and the BSc (Applied Social Sciences).
Sarah Geraghty, Student Recruitment and Outreach Manager at NUI Galway, said:
"NUI Galway has a great deal to offer. Our own students tell us our lecturers are inspirational and challenge them to achieve their full potential. The student experience in Galway is second to none, and we want to bring a taste of that to County Westmeath, while also providing all the practical information on accommodation, fees, scholarships and courses. With so many courses on offer, this event in Athlone is a perfect opportunity for prospective students to meet current students and lecturers to see what degree might be the right fit for them."
To find out more about the information evening in Athlone, contact NUI Galway's Recruitment Officer Siobhan Dorman on 086 0421591 or [email protected]